Mo

Movim 0.12.1

Timothée Jaussoin – pubsub.movim.eu / Movim – Thursday, 16 November - 23:26 - Sunday, 10 December - 14:26
Movim 0.12.1 is a minor #release that follows Movim 0.12 – Lovejoy released a few weeks ago.
It mostly includes bug fixes and code #cleanup but also comes with a #redesign of the Community page.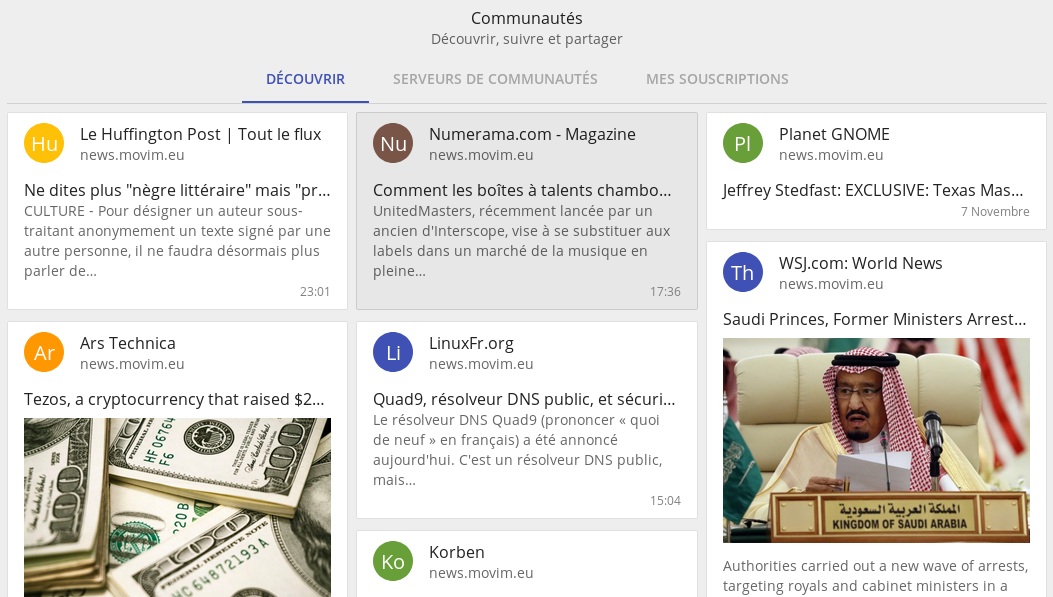 In parallel some work has already been done for the upcoming version, 0.13. All the internal inter-process communications (IPC) will soon be handled by the ZeroMQ library to fluidify the handling of thoses messages and make the UI more snappy.
10 Comments

16 November Appiah

17 November Dominik George

And a now completed German and Norwegian translation ;)!

17 November Dominik George

17 November ThurahT

17 November Roelof Pieter

17 November Marzanna

17 November rom1dep

17 November Nicolas Vérité

18 November paulfree14

30 November wilemrbj

Hi, thanks for all the work you're providing. I have 2 or 3 issues with Movim that I would like to submit (like News feed not being refreshed automatically and missing new posts by contacts), what is the best channel for doing that?