Ar chevron_right

What Sega's Dreamcast launch keynote would have looked like, 20 years ago

news.movim.eu / ArsTechnica – Monday, 9 September - 14:21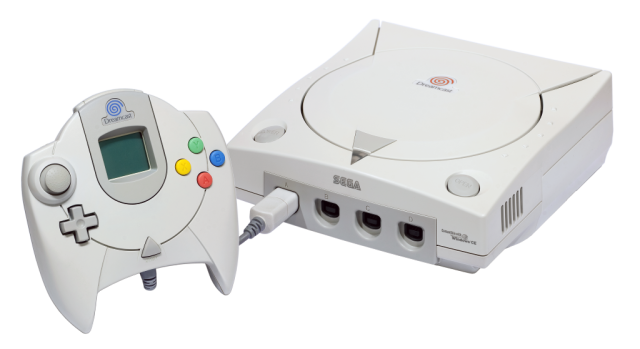 We originally ran this piece five years ago, on a day when the 15th birthday of Sega's Dreamcast coincided with a major Apple keynote event. In honor of the Dreamcast's 20th birthday today, we thought we'd revisit this fun "alternate history" take on how the Dreamcast's launch impacted the world of gaming, and continues to influence it to this day.
While seemingly the entirety of the Internet was off paying attention to Apple announcing its new phones and watch , something weird was happening to my Twitter feed . Apparently, someone had messed with my settings so that my feed displayed tweets on a 15-year delay for a couple of hours. That means that, instead of Apple tweets, my followers got to go back in time and experience a portion of my liveblogging from Sega's Dreamcast launch-day keynote address from September 9, 1999.
We figure this technical snafu is as good an excuse as any to look back on the Dreamcast as it existed 15 years ago today, when it hoped to be the savior of a once-proud Sega still recovering from the failure of the Sega CD, 32X, Saturn, et al. Below are my live tweets as they were written 15 years ago, along with some accompanying commentary that has the benefit of a decade and a half of hindsight.
[Editor's Note: For those with defective sarcasm genes (or just those feeling a little bit slow today), I will state up front that these are not actually tweets from over six years before Twitter even existed. Sega didn't even have a keynote-style launch event on 9/9/99. I just thought these somewhat jokey "livetweets" would be a fun way to reminisce on the launch of Sega's last console, and reflect on how much technology and the gaming market has changed in the intervening period.]