Ar chevron_right

Saving Notre Dame documents science behind famed cathedral's restoration

news.movim.eu / ArsTechnica · 4 days ago - 18:05 · 1 minute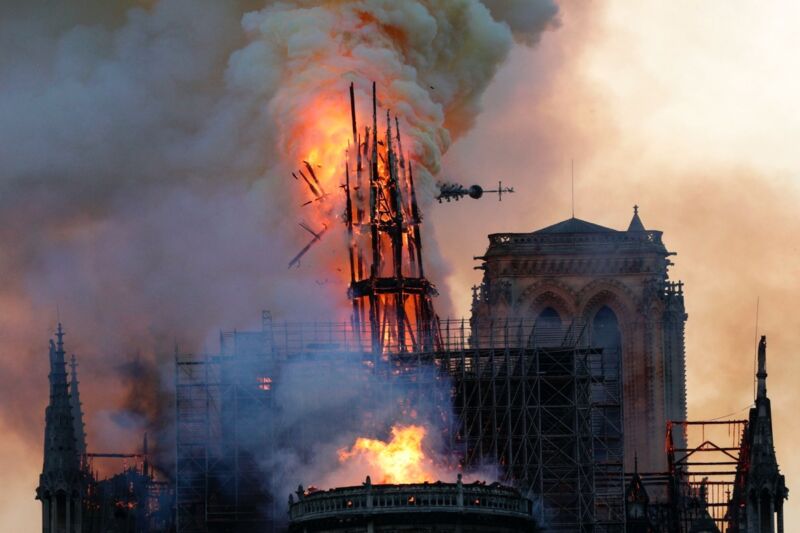 On April 15, 2019, the world watched in horror as the roof of the famed Notre Dame cathedral in Paris caught fire. The blaze spread rapidly, and for several nail-biting hours, it seemed this 850-year-old Gothic masterpiece might be destroyed entirely. Firefighters finally gained the upper hand in the wee hours of the following morning. Almost immediately after the fire had been extinguished, French President Emmanuel Macron vowed to rebuild Notre Dame.
But first, the badly damaged structure had to be shored up and stabilized, and interdisciplinary teams of scientists, engineers, architects, and master craftspeople assembled to determine the best way to proceed with the restoration. That year-long process—headed up by Chief Architects Philippe Villeneuve and Remi Fromont— is the focus of a new NOVA documentary premiering tonight on PBS. Saving Notre Dame follows various experts as they study the components of the cathedral's iconic structure to puzzle out how best to repair it.
Director Joby Lubman was among those transfixed in horror when the fire broke out, staying up much of the night as the cathedral burned, until it became clear that the structure would ultimately survive, albeit badly damaged. In the office the next morning, "Everyone was a bit shell-shocked talking about it," he told Ars. "And it might sound opportunistic, but I thought, 'The restoration of this icon is going to be quite something to document.'"