Mo chevron_right

Movim 0.12.1

Timothée Jaussoin – pubsub.movim.eu / Movim – Thursday, 16 November, 2017 - 22:26 edit
Movim 0.12.1 is a minor #release that follows Movim 0.12 – Lovejoy released a few weeks ago.
It mostly includes bug fixes and code #cleanup but also comes with a #redesign of the Community page.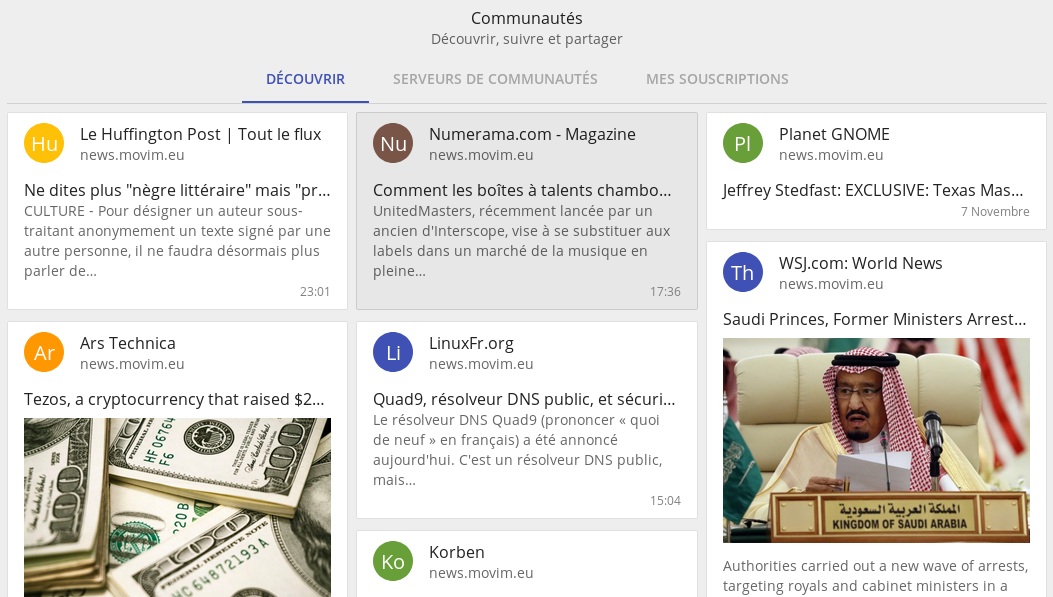 In parallel some work has already been done for the upcoming version, 0.13. All the internal inter-process communications (IPC) will soon be handled by the ZeroMQ library to fluidify the handling of thoses messages and make the UI more snappy.