chevron_right

Contact publication

kartoffelsalat – 6 days ago - 12:56 edit
chevron_right

Movim 0.14 now in Debian unstable

debacle – Sunday, 2 December - 17:09
How cool is that?
Now there is a very good chance, that Movim will be part of the next release, Debian 10 "buster".
Thanks, Dominik, Edhelas and everybody else working on this!
chevron_right

Transmission de quelques articles de la Quadrature du Net

Bigou – Monday, 26 November - 14:46 edit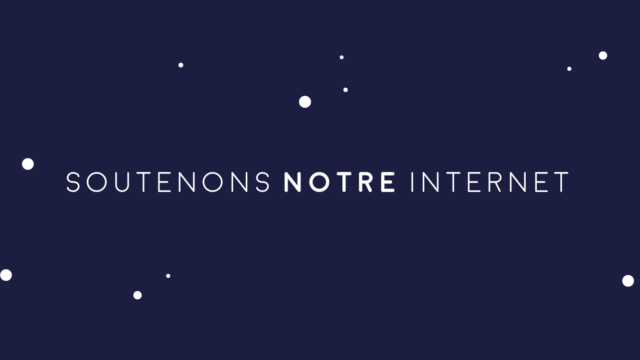 La Quadrature du Net ayant une présence des plus limité sur #Movim et #XMPP en général, je me permet de poster les liens vers quelques articles for intéressant liés à une actualité hélas caché.
Le pire, c'est que #LQDN a déjà proposé des alternatives par le passé, mais il semble que bien peu les aient entendu.
Alors si vous voulez sauver internet neutre, et par conséquent notre liberté d'expression, je vous en conjure : Soutenez la Quadrature du Net !
Mo chevron_right

Little delay for the 0.14 release

Timothée Jaussoin – pubsub.movim.eu / Movim – Saturday, 27 October - 20:39 edit
As you may have noticed, the 0.14 #release of #Movim is not there yet. We just found out that Movim had serious issues running with #PHP 7.3 RC2, this seems to be caused by some bugs regarding the #sockets management in this new PHP version.
We are currently investigating that and hope that it will be fixed for the final PHP 7.3 release.
Update: The issue seems to come from a bug between php-zmq and PHP 7.3, there is some work in progress to fix the issue, more info there mkoppanen/php-zmq - Fix for PHP 7.3.
chevron_right

Morgan McMillian – Friday, 12 October - 00:28

Still can't get #movim up and running on my server. I suspect that there is some obscure dependency that's not captured in the documentation.
chevron_right

Contact publication

Aoirthoir An Broc – Wednesday, 10 October - 06:53 edit
Taking the #movim thing for a spin again. I'm having problems getting my own pod up and running I figure I'll just use this instance as my proving ground for a bit longer. (I apparently can't php as well as I should) So hello again!
---
share chevron-right

Taking the #movim thing for a spin again. I'm having problems getting my own pod up and running I figure I'll just use this instance as my proving ground for a bit longer. (I apparently can't php as well as I should) So hello again!

Taking the #movim thing for a spin again. I'm having problems getting my own pod up and running I figure I'll just use this instance as my proving ground for a bit longer. (I apparently can't php as well as I should) So hello again!

people Morgan McMillian 10 October